Where do you often experience anxiety? For some, endless video calls and texting have made in-person conversations feel difficult. For others, social anxiety comes up when they speak or interact in group settings. If you regularly have such experiences, you might consider confidence coaching for your social anxiety.
What social anxiety can look (and feel) like
These are some of the most common stories I hear from individuals who are grappling with social anxiety:
→ "My heart beats very fast. My stomach is churning. I sweat profusely. My face becomes flushed. I become very self-conscious about how I look."
→ "I want to say something, but I over-think and end up staying silent."
→ "I'm afraid of saying something wrong and looking foolish."
→ "I cannot relax in group settings, both in meetings and when socialising with colleagues."
→ "My mind goes blank and I don't know what to say."
→ "Small talk and social banter with colleagues makes me very nervous. I don't know what to talk about other than work."
Signs and symptoms of social anxiety
Nervousness, all the way to outright fear
Heart palpitations
Profuse sweating
Unpleasant sensations in the abdomen area
Emotional distress for social events
Difficulty expressing oneself to a group
Low confidence
Impact of Social Anxiety
The top 3 impacts of social anxiety that I've seen among my clients are:
1. Hinderance to career progression (usually because they become less visible at the workplace)
2. Lack of confidence and/or peace, due to constant overthinking and self-judgement.
3. Unable to start, or deepen relationships.
How confidence coaching can help social anxiety
Richard Woo
"I overcame the anxiety to speak with people of higher social status. Your coaching has helped bring CLARITY that has moved me to be effective in life, in areas of my work, in my relationships and my confidence."
Rachel Wan
"Working with Ellery was highly worth the investment as I gained so many tools I can use for a lifetime & I have been freed in many ways."
Jacques Dechambeault
"He helped me regulate my thoughts, actions and passions and even helped me accept the past and giving me dedicated tools helping me focus on the present. Thanks Ellery, I feel a million tons lighter."
Janet Aisyah Quek
"His practical tips and tools enabled me to increase my confidence in handling difficult situations and stakeholders when I joined a new company. His techniques are effective because they work both in your mind and in your body."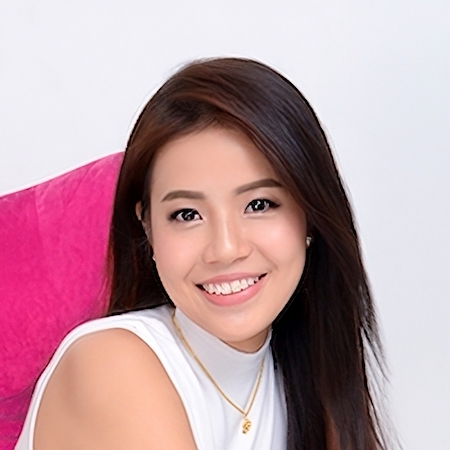 Sherilyn Tan
"Before I met Ellery, I was less aware of myself, and the way my mind would react too quickly to a situation. Now, I am able to regulate myself better as well as handle tough situations with a clearer mind."
Andy Yeo
"I gained more value than I expected. They have manifested in my business, my relationship with my loved ones & in the relationship with myself. You're doing an amazing job, El!"
Meena Kumaree
"I discovered how to say 'No', in a way that felt powerful yet safe to express. It was quite an emotional breakthrough for me. I understood that I have a voice and I can use it to do what I needed to do for myself and be heard."
Clayrce Lum
"… most helpful was his range of practical coping mechanisms and strategies for stress management. My new awareness of my body movement helps me improve my health and better regulate my emotions."
Daniel Whisby
"Ellery is a master of his craft. I was able to understand how to use the body and mind to control my thoughts. I was able to calm my thoughts and manage myself better."
Vikram Ramankutty
"I was able to be more assertive in my requests to my colleagues and managers. And I've been able to adopt a more relaxed stance both physically and mentally to issues at work."
July Ja Tawng
"Ellery shed light on understanding and overcoming my dark experience; I felt confident in myself again and liberated."
Jag Dhaliwall
"The sessions help me to align what my brain wants & how I can tap my body as well as language to achieve the desired outcomes. Thanks a ton, Coach El."
Stella Lau
"His guidance on effecting change not just mentally, but on a physical level, was an eye-opener. It was a liberating and transformative experience from inside out."
Marlene Gonçlaves
"My coaching experience with Ellery was definitely very good. I actually felt a difference in my posture and its positive consequences, either in myself or in the communication with others."
Eric Chan
"Ellery helped to unroot the tension that I'm feeling by going deep to the root cause, changing the stories that I'm telling myself and empowered me with tools and ideas to shift my emotional state of mind. Thank you for the wonderful sessions!"
Jacky Lum
"With Ellery's help, I could better see and be aware that I have inbuilt automatic responses and this allows me to choose how I want to react. There were many 'wow' moments for me as I never saw things from a different perspective."
Eliza Teo
"I was looking for a personalised and targeted solution for anxiety because reading and watching content for the masses was not working. Ellery was able to sieve out painpoints quickly and provide targeted customised advice in every session. Thank you Ellery!"
Tan Hui-Ling
"The greatest benefit I got from our coaching would be the ability to replace harmful self criticisms with acceptance and love. This single internal change alone has brought many visible results in different aspects of my life. THANK YOU EL!"
Coaching can help to increase your confidence by coping better with your social anxiety. This is possible, because one of the main functions of coaching is to give you new awareness of yourself – how you think, feel and behave. Through this, you can better understand how your social anxiety emerges, and therefore, what you can do to better manage (or even eliminate) it.
Every coaching engagement is unique, because each client has different needs, weaknesses and strengths. However, there are processes that unfold every single time ⬇︎
Through open exploration and in-depth reflection, we will uncover your blindspots.
Once you can see the cause or nature of your issue, you might also be able to see how you can do things differently so you get different result.
I can also guide you to try on new ways of saying or doing things, that are effective and feel authentic for you.
Together, we will co-create new practices that you can adopt, to assimilate what you learn into your regular way of being.
I will provide you with honest feedback which you can use to calibrate and fine-tune your new skills.
Coaching is a form of super-customised learning, focused solely on your needs. It is one of the most dignified forms of professional help, because you choose the topic, direction and depth of what you wish to work on.
In fact, my clients are NOT 'broken' in any way. They are capable, creative and self-initiated individuals who want to live out their full potential. Many of them are high-performers at their workplaces!
They just want support to help them hit their objectives more quickly and with less pain.
If taking ownership of your growth appeals to you, coaching is might be suitable for you.
WhatsApp me now, to find out how you and I can work together on your social anxiety and confidence.
"Everyone needs a coach."