In your quest to improve your interpersonal communication skills, you would have considered a communication workshop. With its interactive and participatory nature, workshops have long been recognized as a highly-practical learning modality. Unlike attending a class, workshops encourage active engagement, personal clarity, and hands-on learning. But what if we could have the benefits of a communication workshop in one-on-one (1:1) coaching as well?
It's not a stretch to imagine. A communication workshop that's personalised just for you (i.e. designed for an audience of ONE) is actually highly similar to one-on-one coaching. Below are the remarkable parallels between the modalities of workshopping and one-on-one personal coaching, for the purpose of cultivating better interpersonal communication skills.
⚠️ Why Do You Want to Attend a Communication Workshop?
But first, it's useful to get clear on why you would want to attend a communication workshop. Based on what I've encountered among my clients, the most common pain points are:
① "People tell me they don't understand what I'm trying to say."
② "People say I'm beating around the bush, and asks me to 'get to the point'."
③ "People comment I'm too quiet, and tells me to speak up more."
④ "People don't acknowledge, or ignore my verbal contributions."
⑤ "People say I'm too emotional, too harsh or too blunt."
If these sound like your real-life experience, your boss, colleagues – or even HR – might say that your critical core skills need to be improved. This becomes even more important if you want to better your chances at career progression. A communication workshop may indeed re-open your possibilities.
⚠️ Which Is Suitable for You?
A Communication Workshop, or 1-On-1 Coaching?
| | |
| --- | --- |
| WORKSHOP | 1-ON-1 COACHING |
| Fixed curriculum. | Flexibility for topics of work. |
| Catered to mass public. | Customized to your specific needs. |
| Trainer's attention is divided across many students. | Coach gives 100% attention to you. |
| Learning tends to be front-loaded & delivered within a few days. | Learning unfolds over time, adjusting to the real situations & needs of your life. |
| Little or limited time to practice under the guidance of trainer. | Most of the time spent on practicing, closely supported by coach. |
| Knowledge is the main product. | Progress is the main product. |
The above characteristics are the classic differences between most 'teaching' modalities (workshops, trainings and courses) and 1-on-1 coaching. You will see this in 90% of cases. There could be variations, depending on the style of the professionals, as well as the business models they operate on. If you are looking to work on communication and/or confidence challenges, consider which of these modalities are suitable for you.
What If a Communication Workshop Could Be Personalized For You
Facilitating workshops was something I used to do in the earlier part of my career. While they were generally useful for helping the group find clarity and devise next steps, I was constantly finding ways to cater to each of the individuals as much as possible. When I imagine what a communication workshop could be if it could be personalized for ONE, these 3 characteristics come to mind:
1. Personalized Attention
Just as one-on-one coaching provides individualized focus, a communication workshop designed for one participant ensures that all content, exercises, and discussions cater exclusively to the participant's communication journey.
2. Client-Led Experience
Similar to personal coaching, a workshop for an individual lets the participant take the reins. They actively engage in discussions, share their challenges, and collaborate with the facilitator to shape the workshop's trajectory.
3. Customized Learning
In a one-on-one communication workshop, the material is tailored to the participant's objectives. Whether it's overcoming public speaking anxiety or fine-tuning active listening skills, the content is meticulously chosen to address the participant's unique goals.
The Parallels to a Communication Workshop in One-On-One Coaching
Now, as a communication and confidence coach, I consistently experience parallels to the same 3 characteristics when I work with my clients. I might even say a coaching session is essentially a communication workshop – for an audience of ONE!
1. Client-Centric Approach
One-on-one coaching places the individual, or the client, at the center stage. The coaching process is tailored to the specific goals, challenges, and needs of the client. This personalized approach ensures that every aspect of the coaching journey is aligned with the client's unique journey.
2. Empowerment Through Self-Direction
In one-on-one coaching, the client is not a passive recipient of advice or instructions. Instead, they actively steer the direction of the coaching process. By setting goals, identifying areas for improvement, and collaboratively strategizing with the coach, clients take ownership of their growth.
3. Tailored Strategies and Feedback
Personalized coaching allows for the creation of strategies and action plans that are finely tuned to the client's preferences and learning style. The feedback provided is immediate, specific, and directly applicable to the client's communication challenges.
Who You Work With Matters More
The transformational power of one-on-one coaching in honing interpersonal communication skills is undeniable. It's a process that places the client in the driver's seat, harnessing their intrinsic motivation and personal objectives. As this article has revealed, a communication workshop designed for an audience of one operates on strikingly similar principles. The tailored attention, client-led journey, and customized growth opportunities combine to create an immersive experience that supercharges communication skills. But ultimately, whether you seek the intimacy of one-on-one coaching or the dynamic engagement of a personal workshop, who you work with matters most.
How I can help you improve your communication at work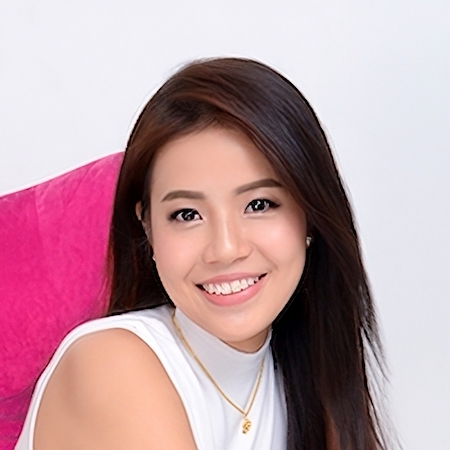 Sherilyn Tan
"Ellery helped me to realize that I can change the tone of communication… I could definitely see the results after a few months of coaching. Now, I am able to regulate myself better as well as handle tough sitations with a clearer mind."
Vannessa Toh
"My friend told me I have changed alot – from negative, defensive communication to positive, and are able to look things at different perspectives. This also helps in my work when communicating with clients and colleagues."
Marlene Gonçlaves
"I actually felt a difference in my posture & its positive consequences, either in myself or in the communication with others."
Meena Kumaree
"I discovered how to say 'No', in a way that felt powerful yet safe to express. It was quite an emotional breakthrough for me. I understood that I have a voice & I can use it… If you want to greatly improve your communication, relationships and confidence, Ellery is your coach."
Lawrence Lee
"The most significant experience is the posture that he noticed about me. He guided me to be at the correct position when I am speaking and after that, I speak out more confidently… he helped me understand my issues and practice till I overcome it. "
Vivien Tai
"My topic was on authentic communication, and he provided experiments for me to speak from a grounded and authentic space. I knew about the importance of our bodies in shifting our emotional state, but never received such individualised coaching and guidance in how to leverage this."
Aaron Mossadeg
"I feel a lot more at peace with myself; I'm more confident in myself, I know that I'll figure things out even when things get messy."
Andy Yeo
"I gained more value than I expected. They have manifested in my business, my relationship with my loved ones & in the relationship with myself."
Rachel Wan
"Working with Ellery was highly worth the investment as I gained so many tools I can use for a lifetime & I have been freed in many ways."
Daniel Whisby
"Ellery is a master of his craft. It is clear that he is able to help people from all walks of life… After, I was able to use my body to control my moods & emotions."
Simran Kaur Sidhu
"Extremely insightful. By talking through some of my own self doubts, why i felt a certain way and practicing a simple exercise, i was able to gain a better understanding of how i was my own barrier and take away concrete next steps."
Felicia Andes
"I can see the improvement in my communication & relationship with my loved ones & I am closer to them again."
Michelle Trisno
"El has helped me figure out these blind spots… I'm able to make my needs known to others, thus making my communication a lot better. I am able to give better clarity to those around me as well, both in work and personal relationships. That opens up a lot of potential and confidence in myself."
Vikram Ramankutty
"I'm able to be more assertive in my requests to my colleagues & managers. And I've been able to adopt a more relaxed stance to issues at work."
I can help you improve your communication and reclaim your confidence at work. This is familiar territory I've visited with clients on over the years, as a full-time communication coach, specializing in communication and confidence.
Every coaching engagement is unique, because each client has different needs, weaknesses and strengths. However, there are processes that unfold every single time:
Through open exploration and in-depth reflection, we will uncover your blindspots.
Once you can see the cause or nature of your issue, you might also be able to see how you can do things differently so you get different result.
I can also guide you to try new ways of saying or doing things, that are effective and feel authentic for you.
Together, we will co-create practices that you can adopt, to assimilate what you learn into your regular way of being.
I will provide you with honest feedback which you can use to calibrate and fine-tune your new skills.
Coaching is a form of super-customised learning, focused solely on your needs. It is one of the most dignified forms of professional help, because you choose the topic, direction and depth of what you wish to work on.
In fact, my clients are NOT 'broken' in any way. They are capable, creative and self-initiated individuals who want to live out their full potential. Many of them are high-performers at their workplace.
They just want support to help them hit their objectives more quickly and with less pain.
If taking ownership of your growth appeals to you, coaching is might be suitable for you.
WhatsApp me now, to find out how you and I can work together on your communication and confidence.
Or, if you know what you want, and would like to move things along more quickly, you can pre-book a 'chemistry' coaching session with me → here. I will respond to you to confirm the session.
"A good coach can change the game. A great coach can change a life."